Explore some of America's most spectacular national parks
There's a reason that Zion National Park and the surrounding area is Utah's top destination. From the red and white monolithic cliffs towering overhead, to the incredible canyons carved over eons, this place speaks to the adventurer in all of us. Join iFIT Trainer Casey Gilbert as he returns to Utah and leads the adventure of a lifetime through two of America's most spectacular national parks.
Featuring a custom-built 'Glamp Camp' created especially for this Adventure, this premium experience provides incredible access, without the crowds.
Book a call with one of our Adventure coordinators to learn more!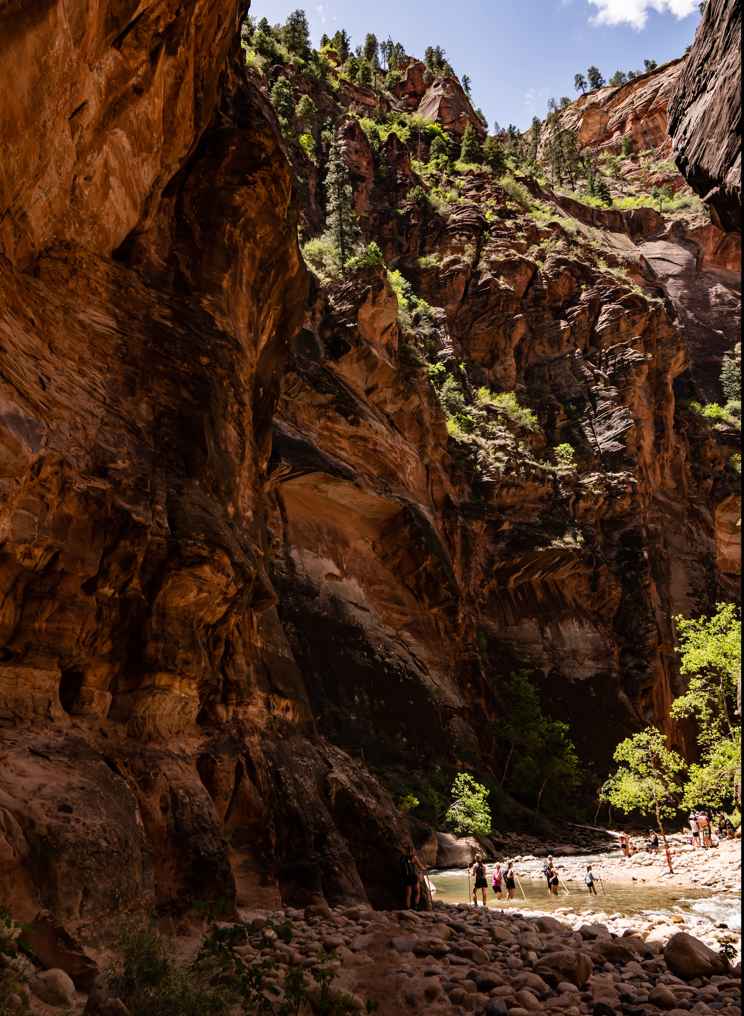 Epic vistas, unique hoodoos, iconic canyons
Zion National Park
Spend a day exploring the diverse landscapes of this wondrous park, including deserts, forests, rivers, canyons, buttes, and natural arches. Take a guided hike to observe the sandstone cliffs ranging in color from cream to pink and rusty red, then enjoy ample free time to explore as you wish.
Bryce Canyon National Park
Gaze in awe at a stunning array of hoodoos—thousands of delicate red, orange, and pink stone pillars and spires that have been dramatically sculpted by erosion. You'll learn about the geology and cultural history of this amazing landscape and enjoy opportunities for leisurely walks and more serious hikes.

Luxury Accommodations
A custom, luxury 'glamp camp' is created just for this iFIT adventure with all-inclusive private chef-prepared meals, alcoholic and non-alcoholic drinks, guiding services, etc. Limited to only 16 guests for a very intimate experience that far exceeds typical guided tours of this region.
What's Included
iFIT Adventures are all-inclusive, premium/turnkey travel experiences where your every need is taken care of. Registration includes all lodging, food, activities, equipment, transportation, and logistics support needed for a stress-free, once-in-a-lifetime experience. Air travel to/from destinations is not included.

Luxury "Glamp Camp" Accommodations
Created exclusively for this iFIT Adventure, the Zion Luxury Camp provides an amazingly remote, private experience with incredible access to Zion National Park, without the hassle. Your 150-square-foot custom canvas-walled tents are furnished with queen or twin beds, soft down comforters, fresh towels, private en-suite toilets, hot showers, and plenty of activities to create a classic camp experience!

Private Chef
Your private chef will prepare breakfast, lunch, snacks, dinner, and drinks every day. Open air dining and breathtaking views compliment the experience. Cap off every evening's delicious meal with a stargazing session using the camp's telescopes or an iFIT trainer-led meditation session.


Memorable Group Activities
No cookie-cutter itinerary here – iFIT master trainer Casey GIlbert will lead daily hikes to discover Zion & Bryce's hidden treasures. Start and end each day with restorative yoga or meditation sessions. All activities can be tailored specifically to the group's abilities and preferences.


Ground Support and 24/7 Assistance
Our team will handle all transportation to/from airports (2.5 hour drive) and local activities. Enjoy a dedicated on-site camp manager, activity guides, and private chef. Far from the typical Zion experience, we'll be standing by to support any need you may have 24/7. Click here to learn more about travelling with iFIT.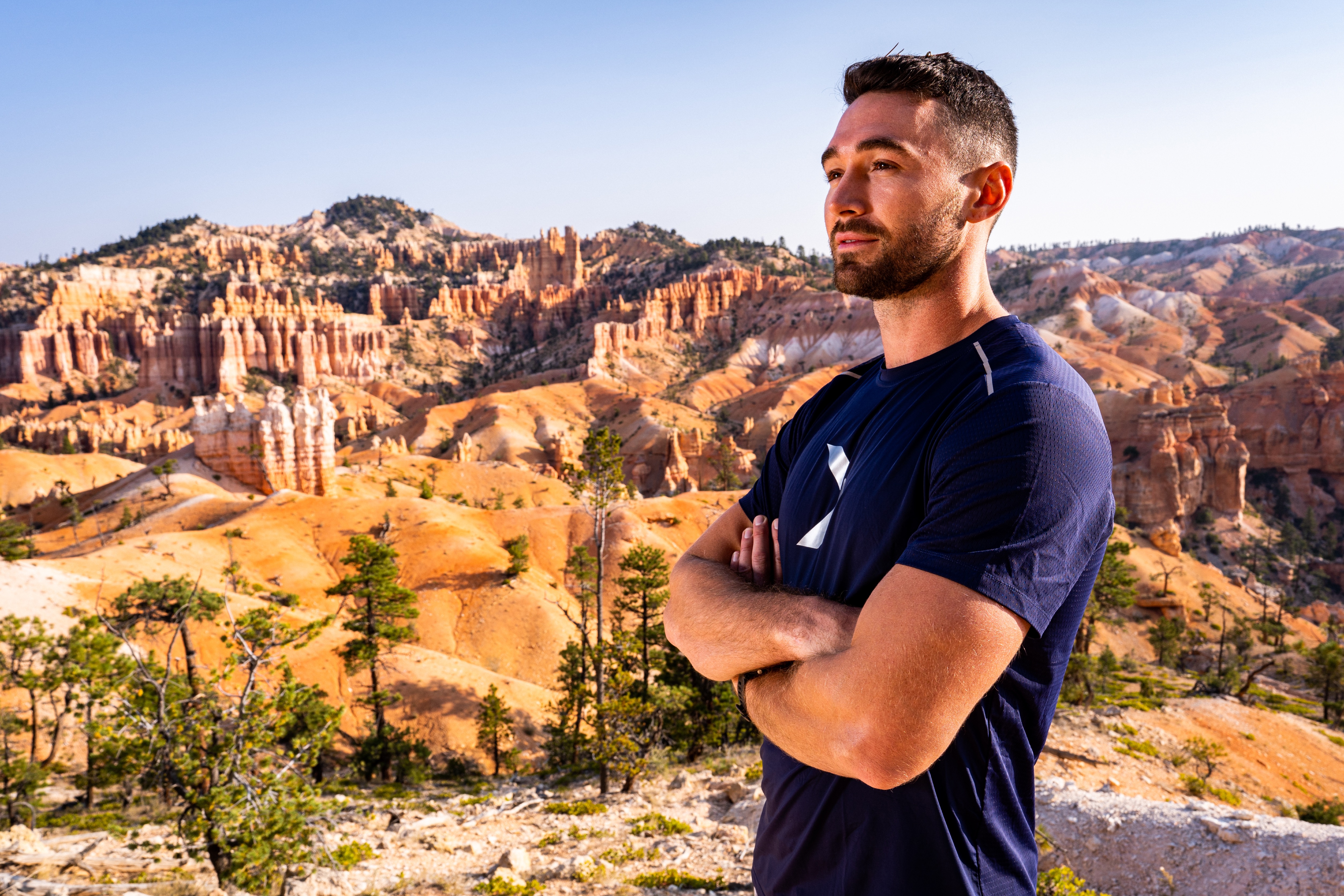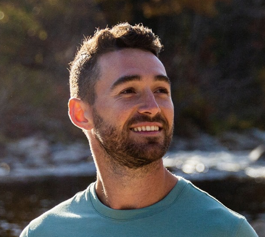 Casey Gilbert
Meet Your Adventure Leader Casey Gilbert
Casey Gilbert led an 8-part iFIT training series in Bryce Canyon where he introduced the stunning beauty of southern Utah to many iFIT members. As leader of this adventure, Casey will take you back to some of the extraordinary places he's discovered in this incredibly dynamic landscape.
Casey is an NASM Certified Personal Trainer and former Division I track and field hurdler from upstate New York. When he was younger, he used to get teased about being skinny. At age 14, he decided to do something about it and started lifting weights regularly in addition to playing sports. In 2017, he left his medical sales job to pursue his dream of becoming a fitness trainer, and never looked back. In his spare time, he loves running and exploring outside.
Get to know Casey more on his Instagram!
FAQs
The intimate Zion/Bryce adventure is limited to 16 guests
Participants in the Costa Rica Adventure must be 18+, or 16+ if accompanied by a parent or legal guardian



iFIT Adventures are all-inclusive unless otherwise noted. No hidden fees. Prices include all lodging, food, drink, ground transportation, activities, and equipment needed for an extraordinary experience. Air travel to/from destinations is not included.

INCLUSIONS:
3 nights luxury "Glamp Camp" accommodations (private camp created especially for your iFIT Adventure) - double occupancy -shared tent with 2 twin beds and en suite toilet facilities (shared shower facilities per every 2 tents).
Daily chef-prepared breakfast, lunch and dinner
House alcoholic and non-alcoholic beverages
Daily activities as outlined in the itinerary
Group shuttle transfer to/from Las Vegas International Airport (LAS) (Recommended arrival windows to be provided, any arrivals outside of these windows are subject to additional transportation fees).
Daily iFIT optional training sessions (strength training, mindfulness and stretch/recovery sessions)
Pre-arrival planning and onsite experience coordination support

Dedicated on-site experience coordinator for a stress-free experience



EXCLUSIONS:
Airfare
Passport and Required Entry Documents Fees (It is the sole responsibility of the traveler to ensure all entry requirements are met prior to departure)
Any necessary COVID-19 testing fees
Travel insurance - strongly recommended to protect your investment against the unexpected
Any meals not mentioned in the itinerary
Reserve alcohol
Any activities or services not listed under inclusions
Any ground transfers outside of recommended arrival/departure windows or locales
This Adventure includes a meaningful amount of hiking. You should be able to complete a 3-5 mile hike on a well defined trail to attend this Adventure.

You will be able to cancel your reservation within 14 days of booking without penalty. All payments to secure your booking are non-refundable after 14 days. For this reason, we strongly recommend purchasing Travel Insurance. For more information about travel insurance, see the next FAQ.
To protect your investment and the health and safety of all travelers, we strongly recommend purchasing Travel Insurance. Specifically, we recommend the purchase of a 'Cancel For Any Reason' policy, or CFAR policy, to provide maximum flexibility and peace-of-mind. A CFAR policy can cover you for: Trip Cancellation & Interruptions, Emergency Medical Treatment and Rescue, Baggage & Personal effects, and more.

Standard trip insurance policies include trip cancellation/interruption coverage for specific reasons such as: illnesses diagnosed by a medical professional, business reasons and named storms, but do not allow flexibility to cancel a trip and secure reimbursement for "any reason", including border closures, fear of travel, and personal conflicts. For that reason, we invite you to research CFAR policies which come at a premium (typically 50% more than standard policies) and typically cover up to 75% of the trip costs but offer maximum flexibility and protection.
Standard policies must be purchased within 14 days of initial deposit/payment for the most complete coverage, including that of pre-existing medical conditions.
For more information on Supplemental Travel Insurance options and to obtain a quote through our preferred partners, click here:
All Adventure attendees will be required to adhere to the COVID-19 Policy of the country you are traveling to and from. Please see the itinerary for more information or check the government policy here. Note that these policies are subject to change. If they do change, attendees will receive updates from iFIT Adventures.
Each of our adventures are curated to ensure you can relax, feel at ease, and enjoy the experience knowing that all details have been handled. Your dedicated guides/hosts are either right with you, or never further than a phone call/text away. You'll be provided with a detailed daily schedule so you'll always know where to be when. Click here to learn more about travelling with iFIT.
Group shuttle transfer to/from Las Vegas International Airport (LAS) is included with your registration. Recommended arrival and departure windows will be provided after you register. Any arrivals or departures outside of these windows are subject to additional transportation fees.
You can review a fairly detailed schedule of events here. You'll receive both a detailed trip-specific digital itinerary pre-departure that will provide real-time trip updates, as well as detailed communication throughout the adventure. Please note that all itineraries are subject to change.
No, airfare to and from this adventure is not included with registration.


Yes! Group shuttle transfer to/from Las vegas International Airport (LAS) is included. Recommended arrival and departure windows will be provided after you register. Any arrivals outside of these windows are subject to additional transportation fees.
Zion Adventure attendees will stay in double occupancy glamping tents. Couples (or friends) will share tents with choice of one queen bed or two twins. Each tent contains an en suite toilet and sink and every two tents share a shower tent. Singles will be paired with another Adventure attendee of the same gender in a two bed tent.

You'll be provided with trip-specific packing and gear recommendations ahead of your scheduled departure


Yes! You'll have the chance to let us know about any dietary restrictions/preferences and allergies in your detailed pre-adventure intake form