Your Tropical Playground Awaits
iFIT Trainer Leah Dana Rosenfeld is returning to Costa Rica, and bringing you with her! Join Leah and other iFIT members and explore rainforests, beaches, and active volcanoes. Stay at a stunning 4-star resort designed to help you reconnect, recharge, and stimulate your senses. With an extensive activity program, distinctive dining experiences, and private access to pristine beaches, a life-changing journey awaits you in tropical Costa Rica!
Book a call with one of our Adventure coordinators to learn more!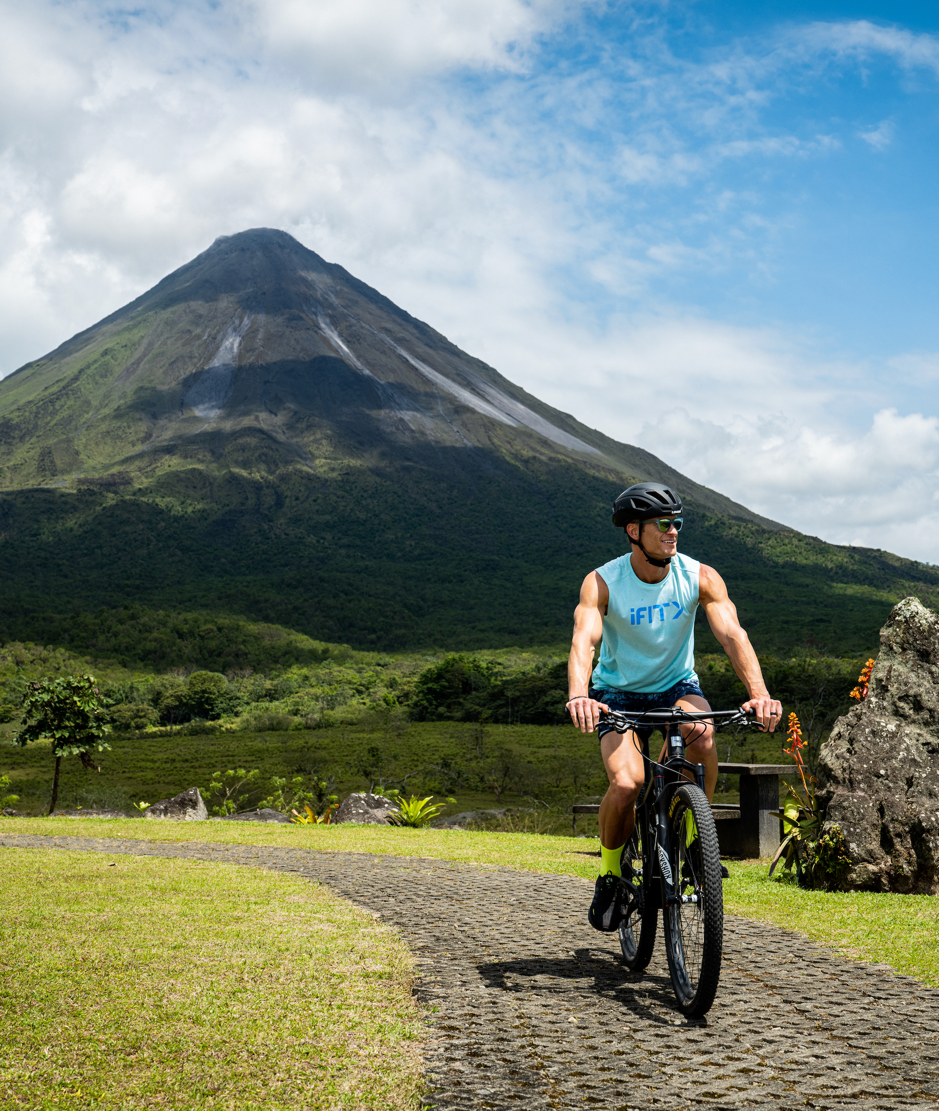 Explore and Play
Beyond the iFIT activity program and 24-hour fitness center, El Mangroove Resort offers a natural playground for outdoor adventure and water-based activities for all ages and fitness levels.

Complimentary use of kayaks, bikes, and walking trails are just some of the activities available. Gorgeous pools and private beaches offer plenty of room to spread out and unwind. El Mangroove is the closest beach resort to an international airport within Costa Rica at just 20 minutes from touchdown to sand!

What's Included
iFIT Adventures are all-inclusive, premium/turnkey travel experiences where your every need is taken care of. Registration includes all lodging, food, activities, equipment, transportation, and logistics support needed for a stress-free, once-in-a-lifetime experience. Air travel to/from destinations is not included.

Luxury Accomodations
5 days/4 nights at the 4-star El Mangroove Resort. This stunning location features gorgeous pools, private beaches, and a world class spa to help you unwind, as well as incredible activities to make this the trip of a lifetime. After a day in paradise, chill inside the bohemian-chic rooms and regain your energy for your next adventure. Registration is for Double occupancy (1 or 2 beds). Single rooms available for an additional fee.


Dining & Nutrition
All meals, drinks, and alcohol included with registration. Special group dinners including beachside dining with local musicians. El Mangroove Resort offers multiple dining outlets, each capturing the essence of Latin American culture and cuisine in a unique way. Interactive culinary elements, open air designs and breathtaking views compliment the experience. Each restaurant offers vegetarian and vegan selections.


Memorable Group Activities
Private catamaran sail? Yup. Volcano + waterfall hiking tour? Check. Beachside sunset yoga? Sure. Snorkel adventure? Yeah, that too. Not to mention a variety of incredible wellness sessions and group workouts with your lead trainer Leah Rosenfeld.


Ground Support and 24/7 Assistance
Our team will handle all transportation to/from airports and local activities. Enjoy a dedicated on-site coordinator, standing by to support any need you may have 24/7. Click here to learn more about travelling with iFIT.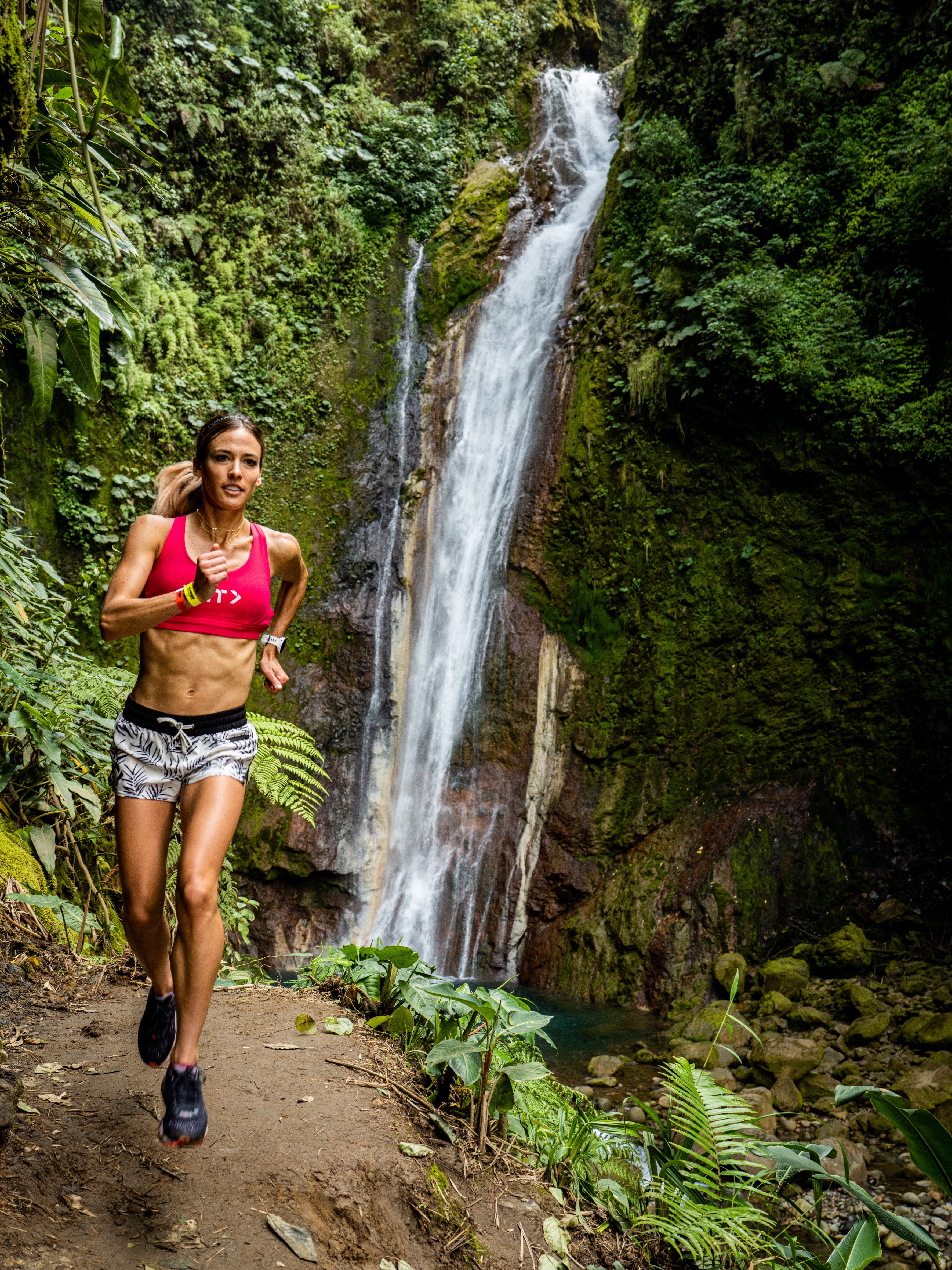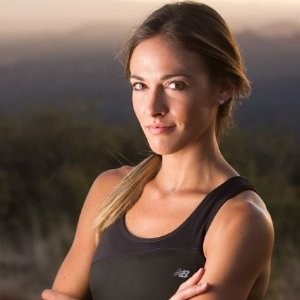 Leah Dana Rosenfeld
Meet Your Adventure Leader Leah Dana Rosenfeld
Leah Dana Rosenfeld led a 16-part iFIT training series in Costa Rica, where she introduced the volcanoes, beaches, and biodiversity of this amazing country to many iFIT members. As leader of this adventure, Leah will take you back to some of the extraordinary places she's visited in this tropical paradise.
A child of 2 marathon runners, Leah often says that she was born into the running lifestyle. Throughout high school, Leah participated in cross country and track and field where she developed a true love and passion for running. After graduating college, she became a coach, sharing her experiences of training, racing, recovery, and lifestyle with athletes of all ages to help them achieve their athletic and life goals.
If you don't know Leah already, check out her Instagram to see what this amazing fitness coach is all about!

FAQs
The intimate Costa Rica adventure is limited to 20 guests
Participants in the Costa Rica Adventure must be 18+, or 16+ if accompanied by a parent or legal guardian


iFIT Adventures are all-inclusive unless otherwise noted. Prices include all lodging, food, drink, ground transportation, activities, and equipment needed for an extraordinary experience. Air travel to/from destinations is not included.
INCLUSIONS:
4 nights accommodations (double occupancy - 1 or 2 beds) at El Mangroove Resort
Daily breakfast, lunch, and dinner
Alcoholic beverages
Daily activities as outlined in the itinerary
All gear necessary for included activities
Group shuttle transfer to/from Liberia International Airport (LIR)(Recommended arrival windows to be provided, any arrivals outside of these windows are subject to additional transportation fees).
Daily shuttle transportation to/from activities
Daily iFIT optional training sessions (strength training, mindfulness and stretch/recovery sessions)
Pre-arrival planning and onsite experience coordination support
EXCLUSIONS
Airfare
Passport and Required Entry Documents Fees (It is the sole responsibility of the traveler to ensure all entry requirements are met prior to departure)
Required COVID-19 testing fees (To meet current Entry and Exit requirements)
Travel insurance - strongly recommended to protect your investment against the unexpected
Any activities or services not listed under inclusions
Any ground transfers outside of recommended arrival/departure windows or locales
All fitness levels are welcome at the Costa Rica Adventure. There will be a range of activities to make this an amazing excursion, regardless of your physical abilities.

You will be able to cancel your reservation within 14 days of booking without penalty. All payments to secure your booking are non-refundable after 14 days. For this reason, we strongly recommend purchasing Travel Insurance. For more information about travel insurance, see the next FAQ.

To protect your investment and the health and safety of all travelers, we strongly recommend purchasing Travel Insurance. Specifically, we recommend the purchase of a 'Cancel For Any Reason' policy, or CFAR policy, to provide maximum flexibility and peace-of-mind. A CFAR policy can cover you for: Trip Cancellation & Interruptions, Emergency Medical Treatment and Rescue, Baggage & Personal effects, and more.

Standard trip insurance policies include trip cancellation/interruption coverage for specific reasons such as: illnesses diagnosed by a medical professional, business reasons and named storms, but do not allow flexibility to cancel a trip and secure reimbursement for "any reason", including border closures, fear of travel, and personal conflicts. For that reason, we invite you to research CFAR policies which come at a premium (typically 50% more than standard policies) and typically cover up to 75% of the trip costs but offer maximum flexibility and protection.
Standard policies must be purchased within 14 days of initial deposit/payment for the most complete coverage, including that of pre-existing medical conditions.
For more information on Supplemental Travel Insurance options and to obtain a quote through our preferred partners, click here:
All Adventure attendees will be required to adhere to the COVID-19 Policy of the country you are traveling to and from. Please see the itinerary for more information or check the government policy here. Note that these policies are subject to change. If they do change, attendees will receive updates from iFIT Adventures.
For the most up-to-date Entry Requirements and Information please visit THIS WEBSITE.

Currently all visitors are required to provide:
Passport valid at least 6 months beyond departure date
Proof of vaccination for hotel stay (see website link above for more details)
Completed Costa Rica Health Pass -- Must pre-register on this site prior to arrival
Each of our Adventures are curated to ensure you can relax, feel at ease, and enjoy the experience knowing that all details have been handled. Your dedicated guides/hosts are either right with you, or never further than a phone call/text away. You'll be provided with a detailed daily schedule so you'll always know where to be when. Click here to learn more about travelling with iFIT.
Group shuttle transfer to/from Liberia International Airport (LIR) is included with your registration. Recommended arrival and departure windows will be provided after you register. Any arrivals or departures outside of these windows are subject to additional transportation fees.
You can review a fairly detailed schedule of events here. You'll receive both a detailed trip-specific digital itinerary pre-departure that will provide real-time trip updates, as well as detailed communication throughout the adventure. Please note that all itineraries are subject to change.

No, airfare to and from this Adventure is not included with registration.

Yes! Group shuttle transfer to/from Liberia International Airport (LIR) is included. Recommended arrival and departure windows will be provided after you register. Any arrivals outside of these windows are subject to additional transportation fees.

Costa Rica Adventure attendees will stay in double occupancy rooms at the El Mangroove Resort Papagayo. Couples (or friends) will share rooms with one or two beds (your choice). Singles will be paired with another Adventure attendee of the same gender in a two bed room.
Single attendees who wish to have their own room will have an opportunity to reserve a private room for an additional $1,600.

You'll be provided with trip-specific packing and gear recommendations ahead of your scheduled departure

Yes! You'll have the chance to let us know about any dietary restrictions/preferences and allergies in your detailed pre-adventure intake form